Saturdays, from September 12 to November 1st, from 10 a.m. to 12 p.m.
Location
Mount Royal Park
1260 Chemin Remembrance
Montréal, QC
H3H 1A2
Common buckthorn is an invasive alien shrub that threatens the biodiversity of the natural environment by preventing the natural growth of native trees and shrubs. Volunteers will be called upon to pursue cutting actions and participate in inventory.
Les amis de la montagne supports natural forest regeneration by overseeing the planting of native trees and shrubs. This helps to prevent the regrowth of invasive species and to reforest trails. Participants will plant and water trees at predetermined locations. Registration is mandatory.
16 years and older
Meeting point: in front of Smith House
Rate: free
Important :
Please present yourself at the meeting point a few minutes before the specified time. The group will not wait for latecomers.
Our activities have been modified to allow physical distancing between participants. However, each participant has the individual responsibility to respect the current public health measures. Masks are mandatory in park buildings but not required during outside activities.
Please note that the café and public restrooms in Smith House are closed. However, the Café des Amis and restrooms in the Beaver Lake Pavilion and Mount Royal Chalet are open to the general public.
Closed walking shoes and long pants are recommended.
We supply the gloves, tools and other necessary equipment, which will be disinfected before and after use. Participants will have their own tools, and no sharing of equipment will be allowed.
Do you have a question or are no longer able to attend an activity for which you have registered? Send us an email at conservation@lemontroyal.qc.ca.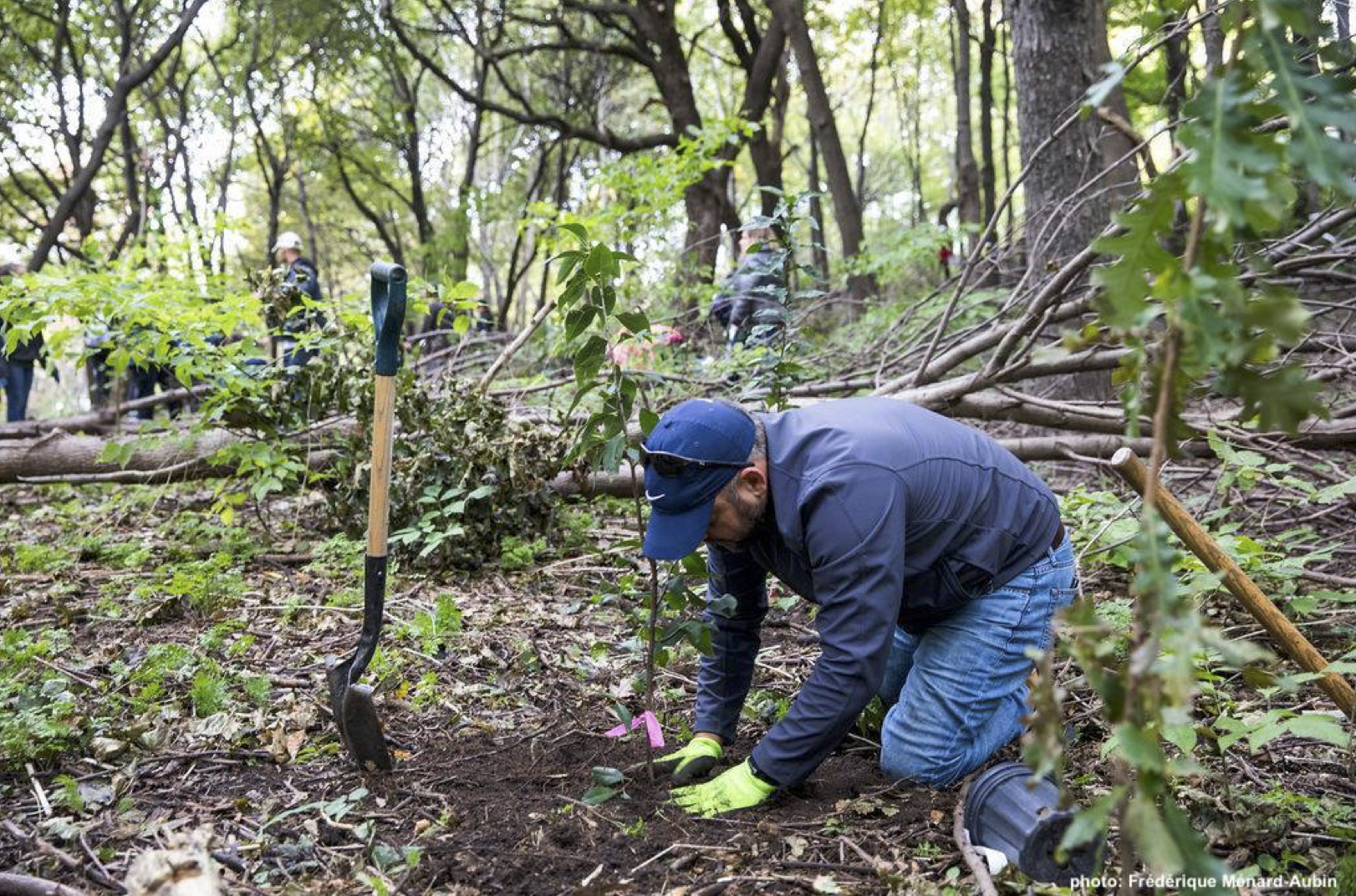 Registration
| Name | Available Places | |
| --- | --- | --- |
| Buckthorn: Saturday, October 3, 10 a.m., in French | 7 | Registration |
| Buckthorn: Sunday, October 4, 10 a.m., in French | 9 | Registration |
| Tree Planting: Saturday, October 10, 10 a.m., in French | 6 | Registration |
| Tree Planting: Sunday, October 11, 10 a.m., in French | 6 | Registration |
| Tree Planting: Saturday, October 17, 10 a.m., in French | 8 | Registration |
| Tree Planting: Sunday, October 18, 10 a.m., in French | 9 | Registration |
| Buckthorn: Saturday, October 24, 10 a.m., in French | 6 | Registration |
| Buckthorn: Sunday, October 25, 10 a.m., in French | 10 | Registration |
| Buckthorn: Saturday, October 31, 10 a.m., in French | 6 | Registration |
| Buckthorn: Sunday, November 1, 10 a.m., in French | 10 | Registration |