Every Saturday and Sunday from September to the end of October, from 10 a.m. to noon
Location
Mount Royal Park
1260 Chemin Remembrance
Montréal, QC
H3H 1A2
As defenders of Mount Royal's rich biodiversity, Les amis de la montagne created the Environmental Stewardship Program (ESP) a dozen years ago to raise public awareness about the importance of Mount Royal's natural environment and its sustainability. Environmental stewardship refers to all the means put in place to bring together the various stakeholders of the territory and to take beneficial actions to ensure its continuity. These actions are carried out by a wide variety of groups and individuals, of which you can be a part.
Here are the proposed activities for the ESP this fall:
Managing buckthorn

Common buckthorn (Rhamnus cathartica) is an invasive exotic shrub that threatens the biodiversity of the natural environment by preventing the natural growth of native trees and shrubs. Volunteers will be called upon to pursue cutting activities and root mass removal.




Mount Royal Park

Meeting point in front of Smith House

Indigenous tree planting

Indigenous tree and shrub planting not only complement the fight against buckthorn, but also supports natural forest regeneration. Participants will set and water the new plantations in predetermined locations.
Come meet our conservation services team and take an active part in Mount Royal conservation!
16 years and older
Rate: free
Registration is mandatory.
Buckthorn management will mainly take place on Saturdays and plantings on Sundays. However, in order to have some latitude in terms of weather and plant management, details of the activities on specific dates are not provided in advance. They will be a surprise the morning of the activity!
Please note that there are fewer places available than volunteers wishing to participate in these activities. We therefore invite you to register only if you are sure to be able to attend on the day of the event. If you are unable to attend at the last minute, please notify abernier@lemontroyal.qc.ca to allow someone else to take your place.
Important
Closed walking shoes and long pants are recommended. We supply the gloves, tools and other necessary equipment, which will be disinfected before and after use. Participants will have their own tools, and no sharing of equipment will be allowed.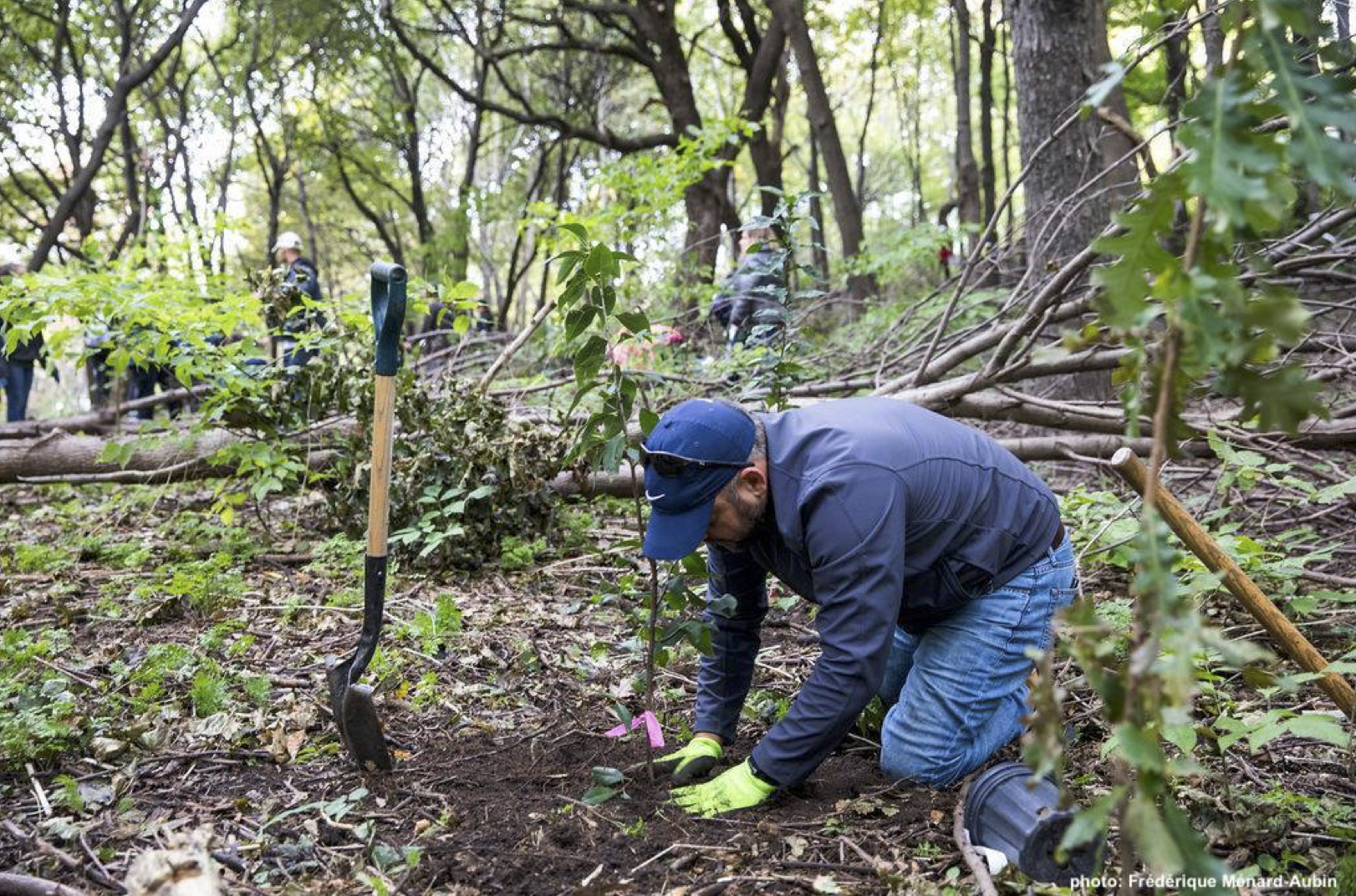 Registration
| Name | Available Places | |
| --- | --- | --- |
| Saturday, September 25, 10 a.m. | 0 | Full |
| Sunday, September 26, 10 a.m. | 0 | Full |