Saturdays, September 21 and October 26, from 1:30 to 4:30 p.m.
Location
Mount Royal Park - Smith House

Les amis de la montagne, in collaboration with the Observatoire Place Ville Marie, offers an exceptional guided tour. From the Kondiaronk Belvedere at the top of Mount Royal to the top of Place Ville Marie, discover the mountain's history by following in the footsteps of the city's builders. Once at the Place Ville Marie's observation deck, admire the gorgeous 360° panorama of Montréal!

Starting point: Smith House
Arrival point: Place Ville Marie
Rate: $28 per person (including access to the Observatoire Place Ville Marie)
In French or English

Cancellation or Refund
Please note that your registration is non-refundable and non-transferable to another date. Should Les amis de la montagne decide to cancel the activity due to weather conditions, we will contact you by email one day in advance to let you know. You will then be refunded.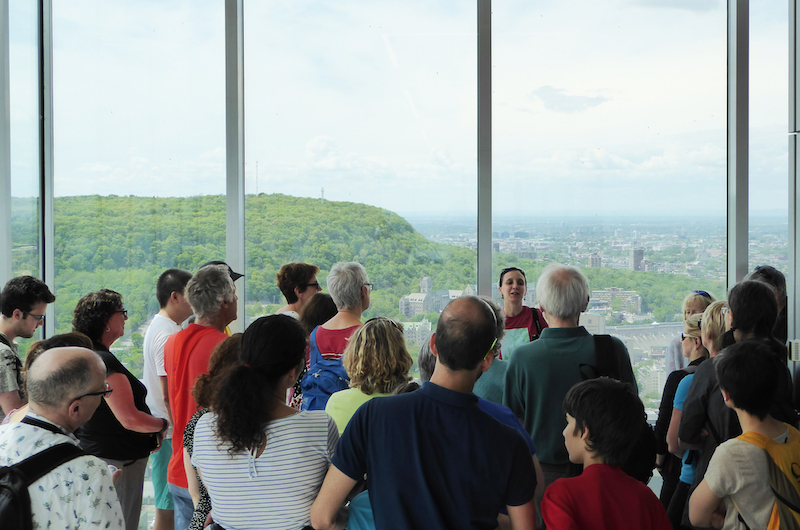 Registration
| Name | Available Places | |
| --- | --- | --- |
| Saturday, September 21, 1:30 p.m. in French | 15 | Registration |
| Saturday, September 21, 1:30 p.m. in English | 26 | Registration |
| Saturday, October 26, 1:30 p.m., in French | 28 | Registration |
| Saturday, October 26, 1:30 p.m., in English | 30 | Registration |