Sundays, September 29 and October 20, from 9:30 a.m. to 4 p.m.
Location
Corner St-Urbain St. and Pine Ave.

Accompanied by a guide of Les amis de la montagne, you will hike along forest trails, explore the three peaks of the mountain and admire the breathtaking views of the city. This 14-km hike across the Mount Royal territory allows you to learn more about the mountain's history, ecology, urban planning and architecture. The mountain will no longer be a mystery to you!
New this season: The discovery walk starts with a tour of the gardens of the Religieuses Hospitalières de Saint-Joseph, at the foot of the mountain.

Starting point: Corner St-Urbain St. and Pine Ave.
Includes a lunch break (meal not included)
Arrival point: corner Mont-Royal Ave and Côte-Sainte-Catherine Rd
Rate: $26 per person
In French only

Cancellation or Refund
Please note that your registration is non-refundable and non-transferable to another date. Should Les amis de la montagne decide to cancel the activity due to weather conditions, we will contact you by email one day in advance to let you know. You will then be refunded.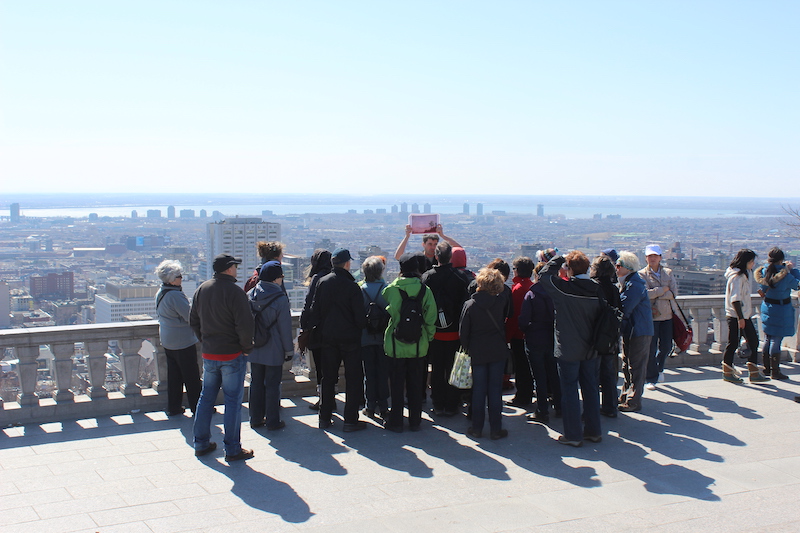 Registration
| Name | Available Places | |
| --- | --- | --- |
| Sunday, September 29, 9:30 a.m., in French | 0 | Full |
| Sunday, October 20, 9:30 a.m., in French | 19 | Registration |